EXPLORE THE VENTURA COUNTY WINE TRAIL!
Award-Winning Wine Tours Offered Throughout Southern California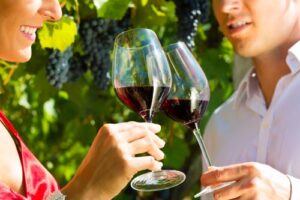 Wine tours are offered to wine regions throughout California. Although the most popular wine-tasting regions may be the Temecula Valley or Santa Ynez Valley, smaller wine regions are becoming increasingly popular. For residents of Ventura County, midway between the wineries of Santa Barbara and those in Malibu, there are many options for exploring nearby vineyards. From the Santa Rita Hills to Santa Maria Valley and Los Olivos, many opt for a wine tour to Santa Barbara County. However, in recent years, we have seen a rather large surge of clients reserving local wine-tasting tours for wineries and tasting rooms in Ventura County.
The Ventura County Wine Trail is made up of 26 wineries and spread throughout the county in areas such as the Santa Monica Mountains, Camarillo, and the Ojai Valley. Amongst the most popular are wineries such as Herzog Wine Cellars, Magnavino, Rancho Ventavo, and Strey Cellars in Oxnard. Other popular stops for Ventura wine tours include Cantara Cellars, Bella Victorian Vineyard, and Millesime in Camarillo. Four Brix Winery and Old Creek Ranch are perhaps the most visited in the City of Ventura, while Thousand Oaks is home to Sunland Vintage Winery and Alma Sol Winery.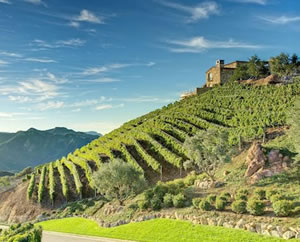 Although the wine country may be more scenic on a wine tour through the vineyards of Santa Barbara or Temecula, there are many benefits to wine touring locally in Ventura County. For one, the tasting venues here are near the city and also closer to one another, making for a convenient and more affordable tasting tour. With so many wineries within such close proximity, Ventura wine tours usually consist of more winery visits than other, further trips. Additionally, travel costs are kept short by not having to venture to and from the wine country. For a wine tour that also includes panoramic views of the vineyards, many clients choose to combine these wine tours with visits to wineries on the Malibu Wine Trail. These include nearby wineries in Malibu or the Malibu Canyons, including SIP Malibu Grapes, Cornell Winery, Malibu Family Wines, and Rosenthal Wine Patio (by the beach), among others.