SOUTHERN CALIFORNIA'S BEST RATED WINE TOUR COMPANY!
As Seen On the Good Day LA, 805 Magazine, Society Magazine, LCT Magazine, and dozens of Local Publications!
LIMOUSINE WINE TOURS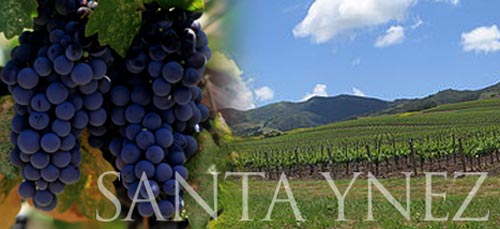 Ventura County Limousine Wine Tours are perfect for a relaxing and enjoyable day in the Wine Country! Ventura County Limousine can customize a wine tour to fit any need, whether it be a first time wine tasting party or a group of wine aficionados. Traditionally, Ventura County Limousine has taken wine tasting groups on a beautiful Santa Barbara wine tasting, Santa Ynez wine tasting, Los Angeles wine tasting, or Temecula Wine tasting, which makes for a full day wine tour, but the company is thrilled to be able to also offer a locale that is closer and more accessible for those in the Ventura County and Greater LA County areas. Malibu wine tasting offers picturesque scenery, comfortable settings, live music and excellent wines. We can provide catered box lunches, help customers to plan and bring their own picnics or suggest eateries within any of the wine tasting regions. We proudly offer free concierge service to handle all your wine tour details. Our reservation specialists enjoy helping customers think "out of the box" when planning birthdays, anniversaries and bachelor or bachelorette parties.
American Luxury Wine Tours specializes in providing boutique Santa Barbara wine tasting, Santa Ynez wine tasting, Los Angeles wine tasting, Temecula wine tasting, and Malibu wine tasting, custom itineraries and off-the-beaten path wine tour destinations. We also service using an SUV, limo SUVs, sedans, limousine, and Limo buses for any size group wine tasting.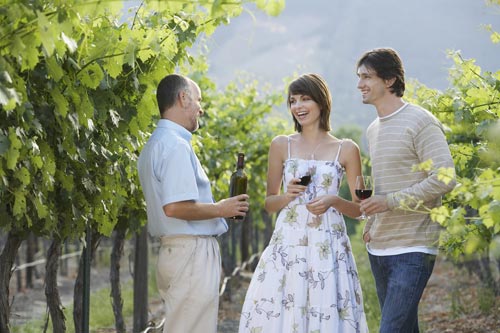 Ventura County Limousine Wine Tours will help you set up all your appointments and reservations for Santa Barbara wine tasting, Santa Ynez wine tasting, Los Angeles wine tasting or Malibu Wine tasting visits. Feel free to call and ask us any questions about Los Angeles, Santa Barbara, Santa Ynez Valley or Malibu Wine Country, or our customized wine tours or limo transportation services. Our wine limo tour guides are very knowledgeable about the different wine regions, so sit back in our limousines, relax and take advantage of the most elegant and safest method when enjoying a wine tasting tour day in Southern California Wine Country.
Touring with a group? Look nowhere else. We got your back with our accommodating services and bus transfers anywhere in Ventura, Los Angeles, Santa Barbara Counties and beyond. Deluxe and premium services always with American Luxury Wine Tours!
"Wine touring is a way to reinvent your occasion and it always brings people closer together with great and lasting memories."
One call can solve it all. Call us at 866-319-LIMO (5466) and talk to us about our wine tour services.
BEST SELECTION! BEST VALUE! BEST SERVICE IN SOUTHERN CALIFORNIA!!
OUR REVIEWS SAY IT ALL & WE GUARANTEE IT!!